OUR PASSION
Crafting the finest grass-fed Angus Beef... Every step of the way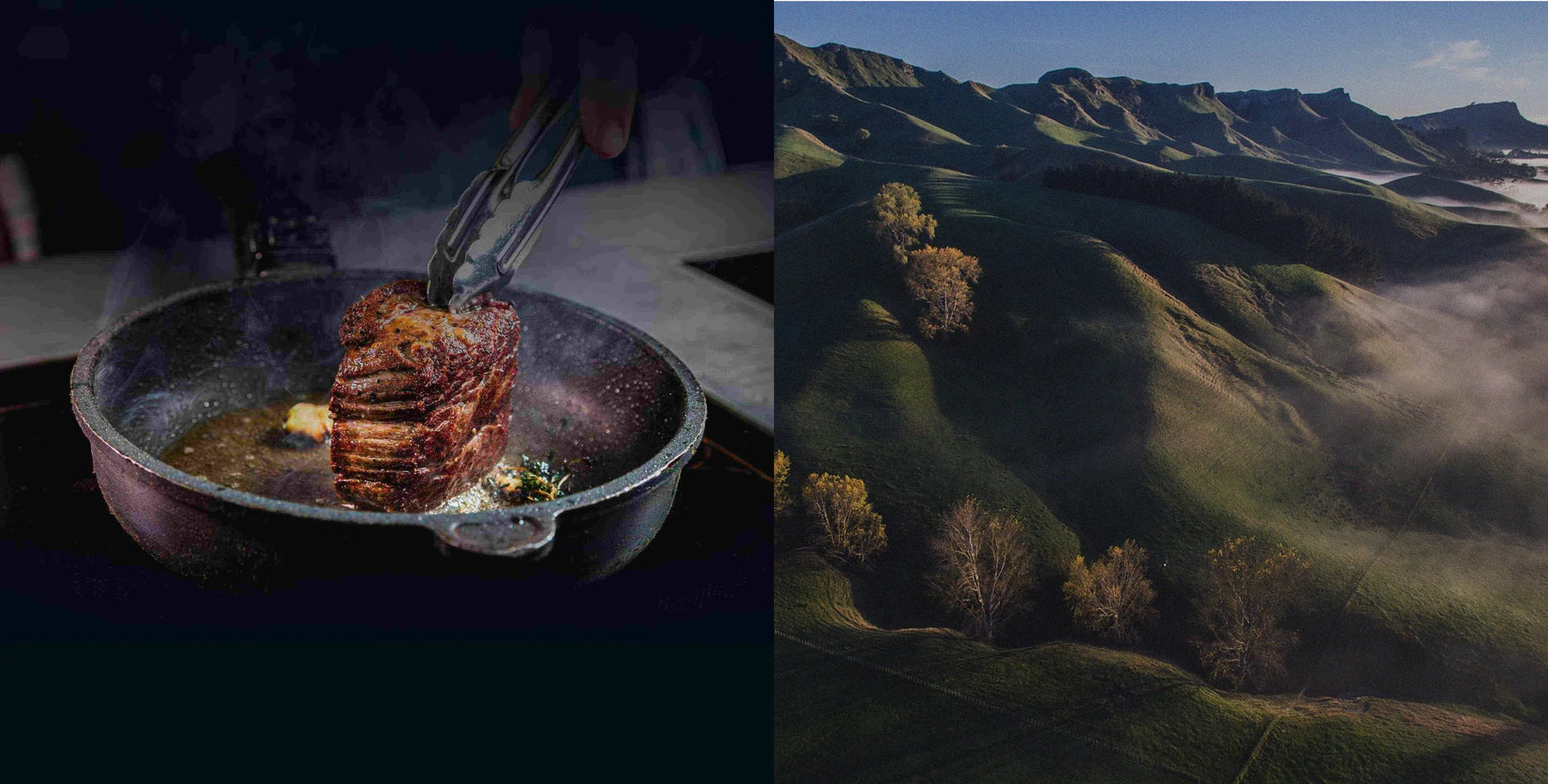 THE MATANGI DIFFERENCE
We are the only New Zealand beef producer who has full control over the curation of our product.
Our boutique Beef herd are bred specially for premium eating quality and we take special care at ever step of the process, with no compromises along the way.
BRED WITH PURPOSE
We only produce beef which has been bred and grown on our two properties. We select the breeding of our animals to produce optimum eating quality in our beef. We aim for high intramuscular fats (marbling), and ultimately a tender product full of flavour.
GROWN WITH PATIENCE
Our 100% grass fed Angus cattle are grown on our two properties for 24-32 months. They spend their life in a low stress environment where they are free to roam with their same mates for the duration of their life.
CRAFTED WITH PRECISION
Matangi Angus Beef is hung on the bone for three weeks allowing flavour and tenderness to develop. Our Master Butcher then carefully prepares the cuts to our clients specifications, creating a dining experience like no other!
Outstanding NZ Food Producer Awards 2022
'Kiwi's Favourite Producer'
Bone In Ribeye - Tomahawk Steak - Gold Medal
Flat Iron Steak - Silver Medal
What our loyal clients have to say...
Consistent texture, what is delivered is always the same.
The relaxed and calm way they are reared from birth means the muscles of the meat have a consistent texture and what is delivered is always the same.
- CASEY MACDONALD, EXECUTIVE CHEF, CRAGGY RANGE, 2022
"Absolutely unbelieeeeeeeevable"
"That close to 100 day aged t bone was absolutely unbelieeeeeeeevable. I think it was the best steak I have ever eaten. The cap of fat on it was like biting into heaven! Safe to say ill be getting some more soon."
Thorley, Kati Kati, 2022
"The best steak we have had in NZ by a mile"
"The sirloin and scotch were absolutely amazing; the best steak we have had in NZ by a mile. Thanks again for your great service."
Rohan, Napier, 2022
"Great product, great team and a great NZ story.
"Great product, great team and a great NZ story. What's not to love.. And for those less about the niceties, the steak speaks for itself..."
Alan, Auckland, 2021
"Awesome Brisket"
"I finally cooked that awesome brisket. It turned out beautifully - way better than the previous two or three I've done [from other suppliers]. Thanks so much - I'll definitely be getting more from you guys in the future!"
Ciaran, Hawke Bay, 2022
"Seriously Impressed"
"Just a note to say I was seriously impressed with the quality of the beef and of your processes, marketing and packaging! Glad to find someone who waits until cattle are at a decent age before slaughter - that is very hard to find and truly makes all the difference!"
Kurt, Invercargill, 2021
"The first time we have been able to find certain cuts in NZ"
"I'd like to really congratulate you on your amazing beef. We are a French family who has lived in New Zealand for the past 4 years. It is the first time that we have found such quality in beef...and the first time we have been able to find certain cuts, such as the Bavette, which are not available elsewhere. We look forward to making monthly orders next season".
Nicolas, Waiheke Island, 2021
"Each time we've ordered it's been seamless "
"Not only does this company deliver flavourful, high-quality meat from a family-owned farm, the company prioritizes sustainability in its business practices, as well as animal wellbeing with humane business practices and overall food quality and safety. Each time we've ordered it's been seamless with easy and quick ordering and delivery. The team Nicky, and others have been helpful and even as a small volume customer they don't value or treat us any less than their larger clients." 
Alan, Auckland 2021
"The Sirloin was exceptional"
"Thanks for our first order this week. The Sirloin was exceptional. Most tender and flavoursome we have found since moving to NZ from Australia. We have re-ordered today."
Rohan F, Auckland, 2021
"Dad loved it"
"Just wanted to say thanks for another great meal centred around some Matangi meat. The sirloin was amazing. Dad loved it."
Tim, Cambridge, 2021
"Matangi is one of the first online companies I turn to"
"Matangi is one of the first online companies I turn to, whether I want to buy for myself or for family or friends who deserve a good meal."
Alan, Auckland, 2021
"Sublime"
"The Eye Fillet was Sublime!!"
Aaron, Havelock North 2022
"Perfect combination of grass-fed flavour and fat"
"Matangi beef has the perfect combination of grass-fed flavour and high fat content"
Alfie Ingham, Chef, Hugo's Bistro, 2022
The Matangi Release Program
Pre-order your favourite cuts today
Matangi Beef is not available all year round because nature does not work that way. Our calves are born in July and August and we believe they should have sufficient time to fully develop and reach their optimal condition and weight.
We grow our cattle until they are 24 to 32 months old. Only then are they well marbled and the taste is perfect. That is the reason the annual Matangi Release Program always starts in the first week of October - we call it Matangi Week. We then supply customers every week until May.
You can find all our delivery dates listed in our online shop. We encourage you to select your cuts and order as soon as possible to secure your supply.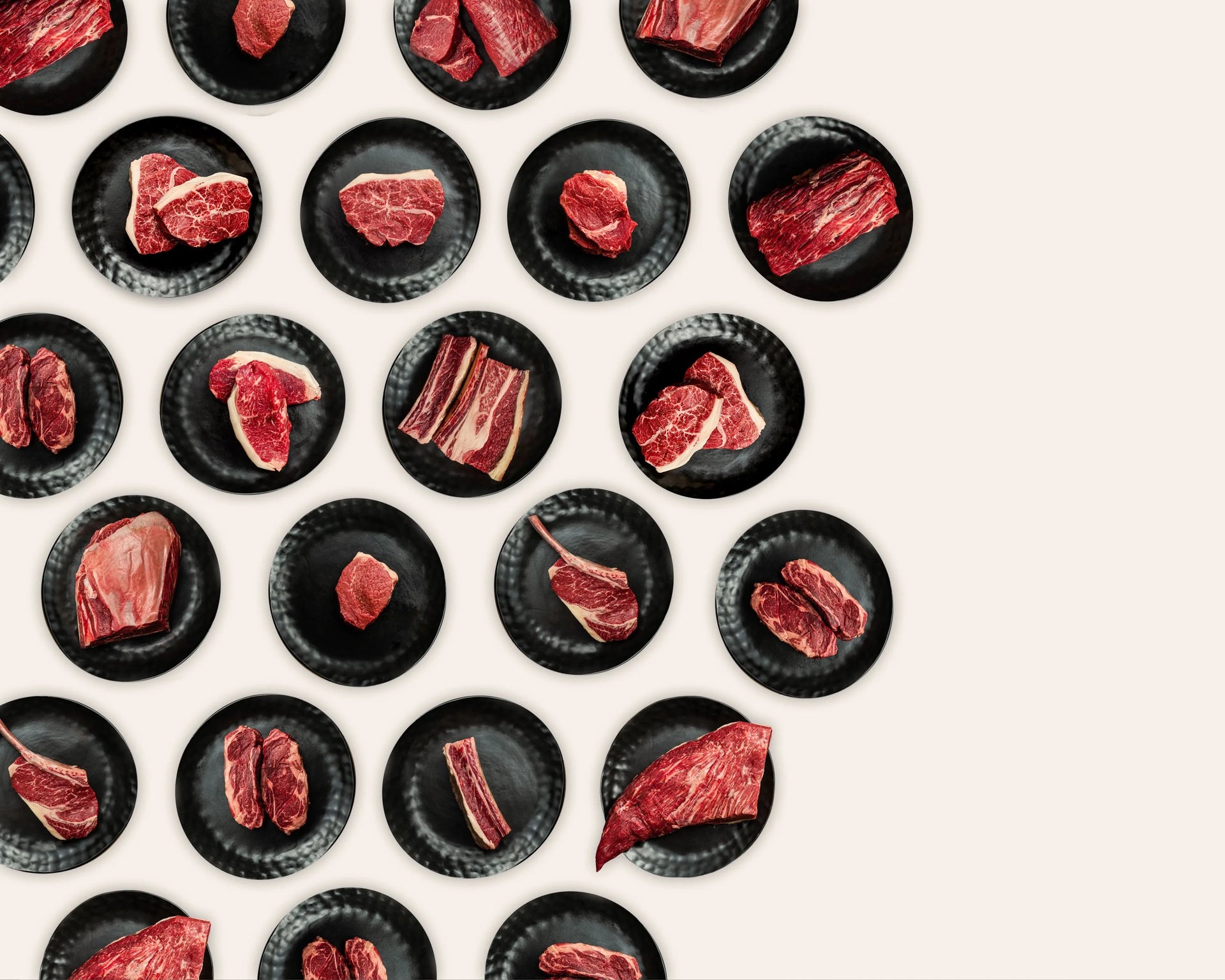 where it all started
From the backdrop of the Tuki Tuki River
Matangi is a place of mystic beauty – craggy mountain ranges, gentle rolling hills, fertile river flats, fresh spring water, native bush and 2.5 kilometres of river frontage. Our land is a paradise for our animals and for us. Matangi is the Maori word for breeze – just what we need during long hot Hawke's Bay summers.
browse
The right cut for any occasion.
@matangi_nz
Keep up to date with us
Keep up to date with us